On my previous post, Looking back — Local faster, fresher, better…, a flashback, I wrote about after how in the last 3-4 years Mobility has reached a state of adoption and commoditization that many of us have been preaching for years now.
I ended that blog/piece with a question "what is next?"
A couple of things come to mind, but these really are a continuation on the theme on convergence and the Reasons Why The Mobile/Wireless Usage Boom is Underway; the convergence between the mobile lifestyle, advanced smartphones, the advanced networks and business models: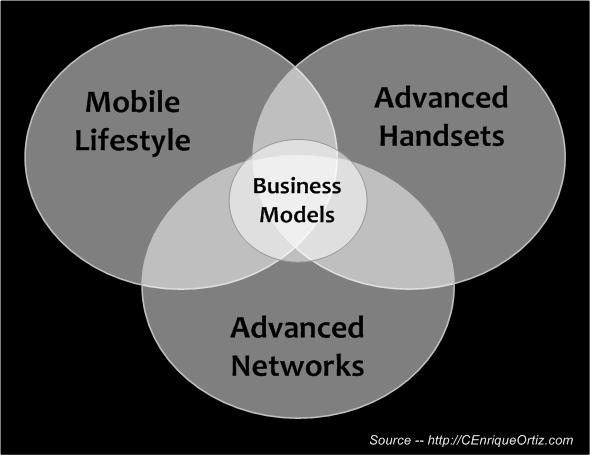 …where if we look at what is next:
The mobile lifestyle continues the "Logarithmic phase" of adoption growth, for which I don't see any slowdown for years to come;
On advanced handsets do we have a new handset category? Super-smartphones like the latest iPhones and Androids with increasing computing power and multitude of sensors and awesome screens with touch and snappy UIs;
With increased global support for advanced networks such as HSPA+ and 4G/LTE with mobile broadband network speeds that matches home/office broadband network;
And on the business models the continued growth of the ecosystem. On one hand, the ease of application development. On the other the App Stores and the new front-ends to these apps stores that offer improvements when compared to the native app store discovery experience. Then we have the increase in the number of developer-friendly operator services (and/or APIs) or as I like to refer the Operator Infrastructure as a Service; see On (Mobile) Cloud Computing – Multiple Perspectives to its Benefits, Drivers and Economics.
…the adoption, ecosystem and overall experience continues to get better and better and commoditization is on the way.
The focus on applications (native or web) will continue but greater focus on the data generated by the mobile handset and the applications themselves will be the next phase of innovation in mobility, all for the purpose of improving the overall contextual user experience and monetization opportunities.
ceo