Disclaimer: The French Hospital Medical Center app is powered by Phunware's Vertical Solutions platform, one of the products that I manage at Phunware.
---
As the mobile lifestyle, advanced smartphones and advanced networks continue its path to convergence powering the pervasive, actionable Mobile Context, we are starting to see its impact on people's daily lives. One such example is the impact and benefits that this brings on the user experience and the Healthcare space.
Improving the Patient Experience
Recently, the French Hospital Medical Center launched its first mobile app.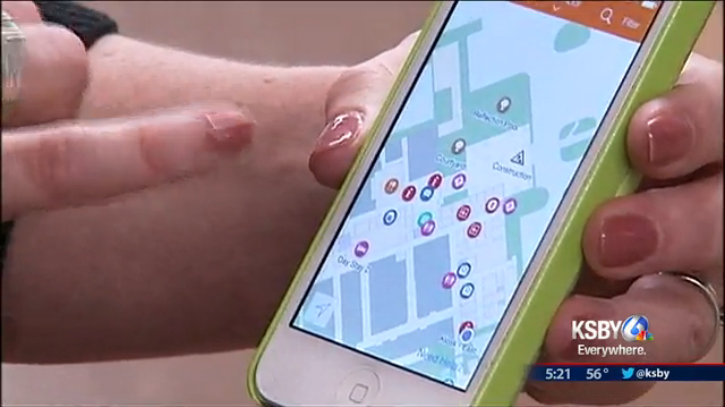 (Click link to see video via KSBY News)
"From the time that you leave your house, you'll get a reminder and it'll take you actually into the hospital door to the actual department you're going to, and then after your appointment, you can continue to navigate to the pharmacy, so this really helps people have a lot less stress as they're going through the entire healthcare journey… It's also great for visitors as well because sometimes you may have a loved one in the hospital and trying to find them can be pretty stressful."
This is a prime example of how the young and the old can leverage their mobile devices with its advanced features and sensors, and access to fast networks, to improve the patient experience. The key is to bring the right information at the right time, from hospital and doctor information, to information about related places, using dynamic content and notifications and location-based services such as mapping, wayfinding and navigation. Location marketing with geofences and Beacons for outdoor and/to indoor navigation and outdoor and proximity notifications brings enable for very interesting use cases and are of particular interest to Hospitals (and other verticals), as it helps patients deliver information in real-time as well as helping patients reach their destinations, all via their smartphones, improving the patient experience with the added benefit of helping reduce the costs associated with deploying such a solution as well as costs related to late or missed appointments.
Related see Dignity Health Mobile App Helps Patients Navigate Hospitals.
/ceo