As you may know, there are rumors of Nokia getting ready to launch their very own app store.
This is an interesting (but necessary) move by Nokia, a company that traditionally has been very careful about not "crossing the line" into their customers (i.e. MNO) territory, as crossing such line creates a love/hate relationship with the customer.
But that is only part of Nokia's problem. In addition to more aggresively extending their audience (beyond mainly network operators) and how to approach them, Nokia has many platforms and content portals and related strategies to deal with; should those be slimmed-down? Combined?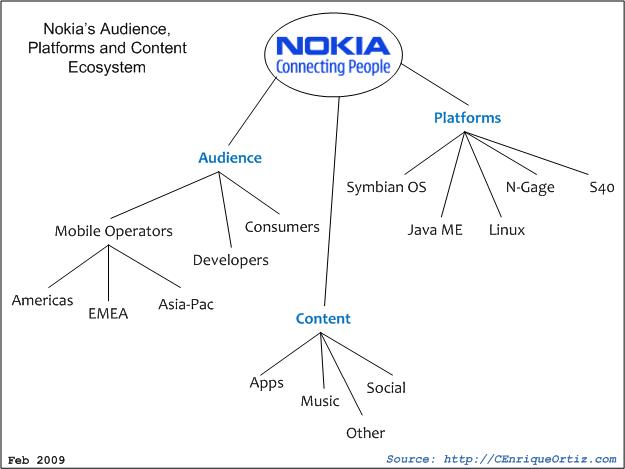 But it is time for Nokia to enter this new competitive world where the weight of the ecosystem is moving beyond the network operators and devices, where (App) Stores are the New Deck, and where the power is shitfing to the consumer (and is powered by the developer community).
And it is about the consumer experience where better ways to find and buy content drives usage and revenue. And it is about the ecosystem. And it is about great integration with the handset (which goes back to the experience) making the discovery and buying of content as easy as making a phone call.
We soon will learn if Nokia will combine or keep separate their existing portals. But to offer the right experience this probably means having separate stores: an App Store, a Music Store, and so on, as the context and the experience for/when discovering/buying music is different from apps, and so on.
A big difference between the Nokia app store and the rest of the app stores is that Nokia's app store will benefit multiple players beyond the company themself: 1) Nokia of course, 2) the developers of course, 3) the consumers of course, 4) the Symbian Foundation and the Symbian OS, and 5) maybe it event will give Java ME a push forward.
ceo