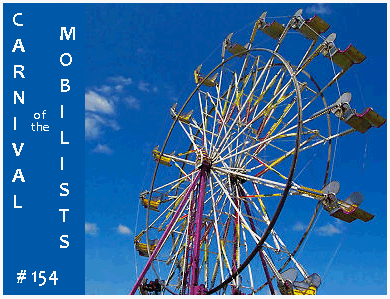 It has been one year since the last time that I hosted the Carnival of the Mobilists. And it is with great pleasure that I bring you the Carnival of the Mobilists #154, the last one for 2008.
This week we have a number of great entries from top Mobilists from the blogosphere. So let's get started.
Our first entry is from Raddedas (Techype blog) who writes Trutap – Riot-E for the IM Generation. Here Raddedas compares the recent events of Trutap with Riot-E. Trutrap has generated a lot of noise recently with its demise. And all I'm going to say about them is that the Trutap folks are great set of folks, and that it is very easy to comment on things as an outsider. It takes a lot of courage to go through what the Trutap folks are going through as we speak.
Next we have more on Trutap, this time from Ajit (Opengardens blog) who looks at this but from a different angle: lessons learned. In his piece Lessons from Trutap: Part two – Do we need a Zopa like funding model for the Mobile data industry? he looks into a different funding model for the mobile industry startups.
Our next entry is from mobile broadband expert Martin Sauter (WirelessMoves blog) who writes German Computer Magazine measures 5.76 MBit/s in HSDPA Downlink, where Martin educates us on some published numbers related to HSDPA Downlink.
Next, Barbara Ballard (Little Srpings Design) writes UX discussion at Off-Deck Mobile Content where she ponders on the user experience design for off-deck versus on-deck applications; a great read. In addition, Barbara gives us a bonus entry on animation from her book on the Designing the Mobile User Experience
Next is one of my favorite authors, Tomi T Ahonen (Communities Dominate blog). His entry Trillion with a T, the Newest Giant Industry has Arrived: the Money and Meaning of Mobile is a fascinating piece that walks us over market comparissons, SMS, MMS and other and how the mobile market has become a Trillion dollars industry.
Dennis Bournique (WapReview) writes The New Mobile Social Windows Live where he providers a great summary review (as usual) this time on the latest version of Microsoft's mobile web version of Windows Live.
Rudy de Waele (m-trends.org) shares with us his insights from the recent Nokia World event on his piece The Bright South of Nokia.
The next entry is from Farooq (Systems View) where he writes Seven Mass Media –A framework. Here he adapts Tomi Ahonen's Mobile as the Seven Mass Media concept as a Framework that allows him to better understand (and explain) the complex issues related to mobility for mass media. Interesting.
James Pearce (dotMobi), distinguished Mobilist joins us this week with a piece titled A Very Modern Mobile Switching Algorithm – Part II, a very interesting article on mobile web and the principles of handling mobile users and switching their experiences.
Our last two entries are about predictions for 2009. First we have Andrew Grill (London Calling blog) who writes On the money – those 2008 predictions that came true giving us his predictions for 2009. Second is my own entry (About Mobility) with my own set of predictions for 2009 more on the application space; see Goodbye 2008 and welcome 2009 and some predictions on mobility.
What a great set of entries. Selecting my favorite entry for this week is not easy and in fact I actually have two favorites ones: 1) Tomi T Ahonen's Trillion with a T, the Newest Giant Industry has Arrived: the Money and Meaning of Mobile, and 2) James Pearce A Very Modern Mobile Switching Algorithm – Part II; congrats to both.
Please note that with this week's Carnival we start the HOLIDAY BREAK, meaning that Carnival #154 is the last one for 2008. And with the holiday break, we will be taking the traditional 2-week off for the Holidays. The next Carnival of the Mobilists will go online on Monday, January 5, 2009.
And with this I would like to wish everyone of you a wonderful Christmas and Happy New Year!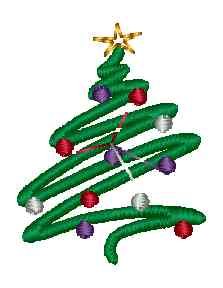 ceo