We love our customers…
And it gets better when it is mission accomplished and the customer is all very happy.
Yesterday was one of those days when Clipboard by VolunteerSpot for iPad 1.0 hit the Apple App Store.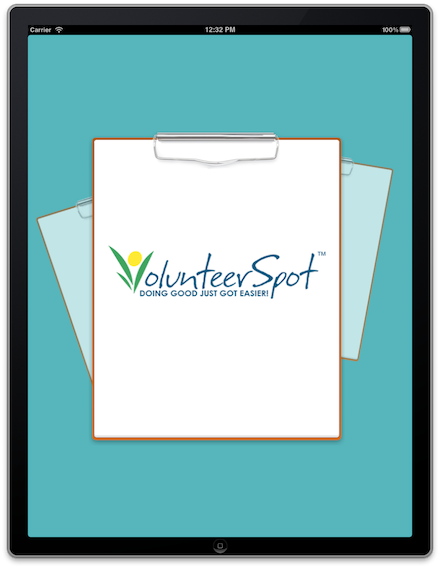 VolunteerSpot is a social good startup in Austin Texas. It helps event organizers better organize their social events.
The number one challenge was how to better address (and not scare away) the not so tech-savvy users of the iPad application. And we have accomplished just that. From the Creative to the design and implementation, we have created a great guided experience that even my grandmother can use.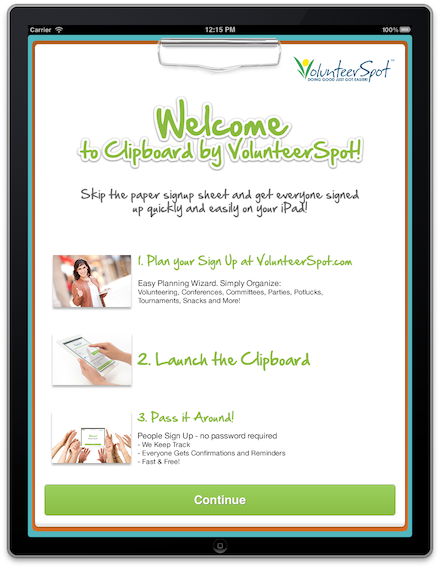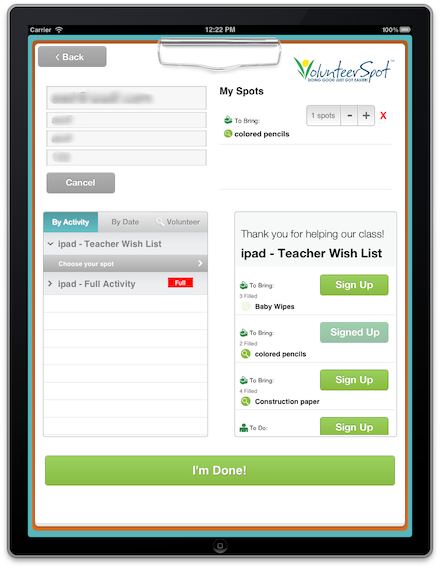 Below is the app description from the Apple App Store:
Skip the paper sign-up sheets & 'reply-all' email chains! Sign up and schedule people fast, easy and FREE!

Powered by the leading online coordination tool, VolunteerSpot.com, Clipboard makes it easy to organize your people for most ANYTHING – classroom volunteering, events, conferences, team snacks, potlucks, service projects, community and church activities, meal circles and more!

Clipboard lets you, the event or volunteer organizer, select from activities and lists that you have set up on VolunteerSpot.com. In just a few taps, you'll build a custom sign-up sheet in the style of a familiar clipboard.

Use your iPad for group signups in three quick and easy steps:

1. Choose your planned Signups from VolunteerSpot.com
2. Launch Clipboard
3. Start signing up your people – no passwords required!

Your people receive automatic confirmation and reminder messages. YOU are able to quickly and easily track and manage your group's activities at VolunteerSpot.com.

Less Stress and Time. More Help and Doing Good. So Quick and Easy!
We are very excited about this app and helping VolunteerSpot with its latest mobile solution — the Clipboard for iPad.
Congrats to VolunteerSpot!
ceo