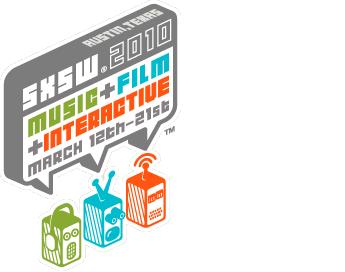 Wow, we are less than a week away from SXSW Interactive and Film Festivals. And I'm very excited.
The Interactive Festival runs from March 12 – 16 and this year is looking solid!
One of the new additions to the Interactive Festival is the Future15 series on Convergence, Greater Good, Emerging, and Business. These are 15 minutes talks by experts on the aforementioned topics.

Under Emerging is the Wireless Future15, which I helped curate and will be hosting on March 13 (Saturday) on the Hilton Room K. The agenda is as follows (starts at 11 AM):
11:00 AM | Mobile, the Great Channel Equalizer | David Gill
11:20 AM | The Real Mobile Scoop | Agency, Manufacturer, and Carrier | David Hewitt
11:40 AM | Web Evolution: The Rise of Mobile, APIs and Runtimes | Daniel Appelquist
[BREAK]
12:30 PM | iPhone Application Development: Myths and Facts | PJ Tanzillo
12:50 PM | Augmenting Your Brain With Android | Steve Brown
01:10 PM | Mobile Technology: What's New, What's Out, What's Next? | Anup Murarka
For more information about the Wireless Future15 speakers and topics see the Future15 Emerging schedule.
So I hope to see you at SXSW Interactive and the Wireless Future15!
Oh, and don't forget the BizSpark Accelerator at SXSW — with my good friend Dean McCall as Emcee.
ceo