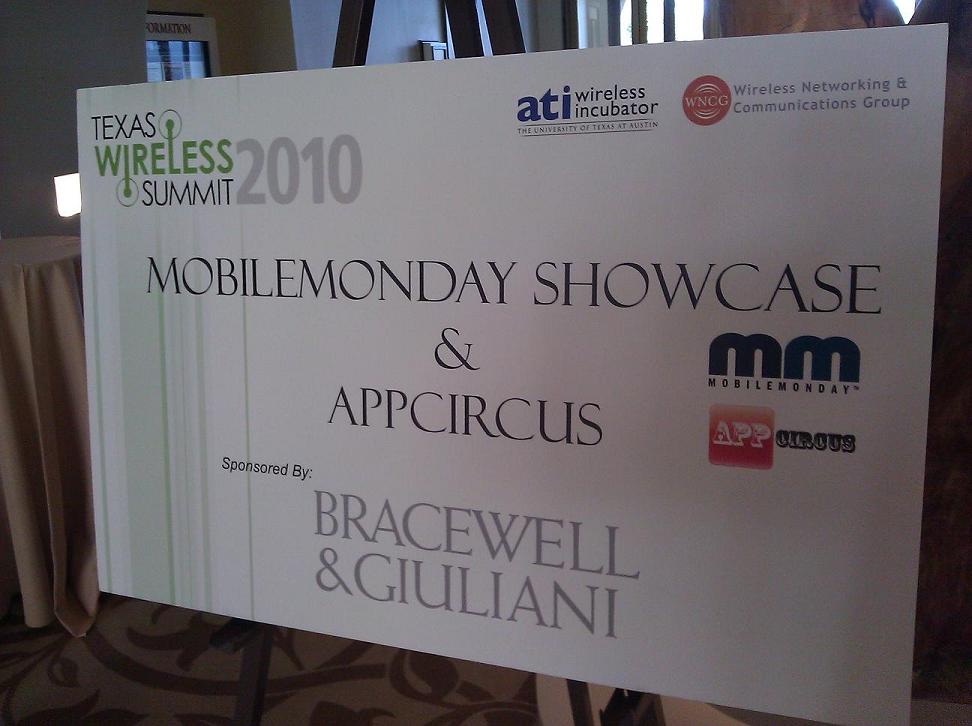 We had a wonderful showcase at the Texas Wireless Summit 2010, with 12 companies participating:
Great interactions and demos all across…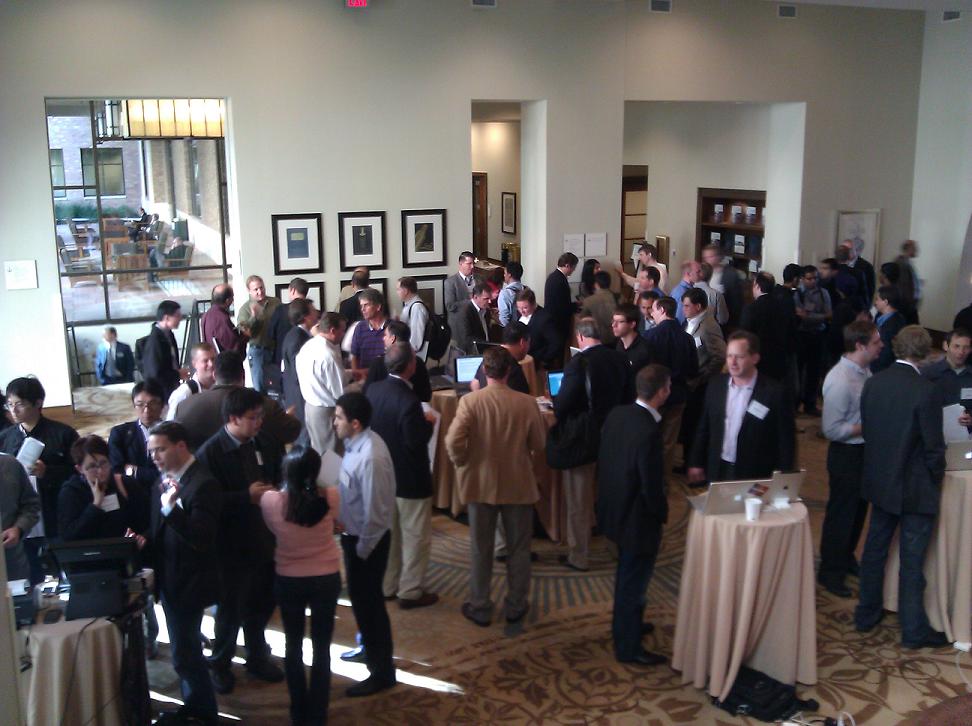 The companies were judged based on application originality, creativity and innovation as well as business model, validity and execution. A Runner up and 1st place were chosen:
(Runner up) — QRANK
(1st place) — Famigo Games
Congratulations to Famigo Games, winner of the 2010 MobileMonday/AppCircus Showcase and QRANK…
We had a well rounded set of cool companies that included mobile gaming, fitness, tab and POS management, social, secure health, education, brand management and call management. It was awesome to have them participate and see the mobile startups that are brewing up in Austin… Congrats to All!
Thanks to the MobileMonday Austin, AppCircus and the Austin Technology Incubator staff and our sponsor Bracewell & Giuliani LLP.
Related to this see Texas Wireless Summit Showcases Austin as Premier Wireless Innovation Hub (ATI blog).