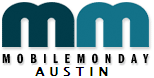 Don't miss our yearly MobileMonday Austin/SXSW special event. We are having a great set of speakers.. Our Next MobileMonday event is on March 15, 2010; the registration form is at http://www.mobilemondayaustin.com. Seating is limited so please register.
Thanks to our sponsors Mobile Behavior and Forum Nokia.

And thanks to the International Center of Austin (ICA) for offering their space for the event. And thanks to the Austin Wireless Alliance/ATI Wireless and Maria OCampo (Collider Media) and Allison Mooney (Mobile Behavior) for the help with logistics.
Seating is limited! (really to about 50 people)
Cost? Free. Light food and drinks will be served, thanks to our sponsors.
Time? 5:00-6:30 or so pm so we can end early and continue the SXSWi Festivities! Arrive by 5:00 pm.
Where? The International Center of Austin (ICA). The IAC is literally 5 minutes walk distance from the Austin Convention center, so it is very convenient. Address: 201 East 2nd Street Austin, TX 78701-4009. See map: http://bit.ly/cpfrBa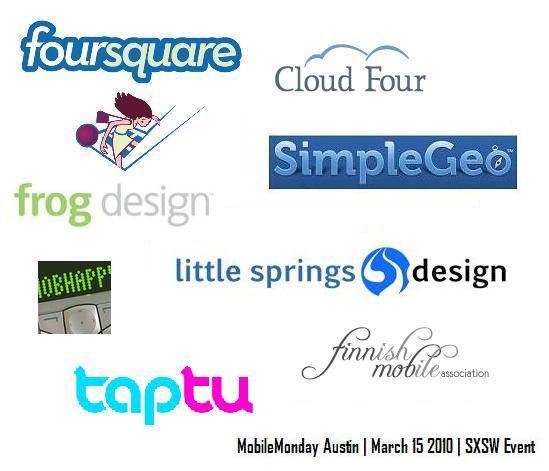 Agenda | Topic Mobile App Design:
Barbara Ballard — presentation on Mobile Design and User Experience (UX);
Panel with Foursquare, SimpleGeo, CloudFour, Frog Design and others TBD. Moderated by Carlo Longino of MobHappy.
Please register at http://www.mobilemondayaustin.com!
==> Also, don't miss on Saturday March 13 the Wireless Future15 at SXSWi! See http://bit.ly/9K7BE2
ceo