Mobile Nerd? I prefer the term Mobile Badass.
Welcome! My name is C. Enrique Ortiz (a.k.a. CEO). I'm a very experienced Software technologist, developer and product development professional. A long-time Mobilist, for fun and profit. Family man. I started my career as an on-board Space Shuttle software developer who decided to focus on mobile technologies rather than working on dangerous rockets.
I work at Phunware where I'm a product owner and at times an Android coder for the MaaS SDKs. Views are my own. All content and opinions in this weblog are mine and do not necessarily represents the opinions of my employer or customers, friends and family, followers or others.
Checkout my cool project (with Juan Salas) called Kloc.me – Effortless and beautiful portfolios for developers.
---
Organizer
Mobile Monday Austin
Android Dev Austin
2014 American Freestyle Open
Founding Trustee Austin Awesome Foundation
Author
Android in Action, 3rd edition (2011)
Mobile Information Device Profile for J2ME (2001)
Hundreds of articles and presentations
Mobility Weblog
A number of patents
Patents
Mobile presentation system (US20020147749)
File list processing (US6484157)
File transfers using playlists (US6026439)
Unified Services Platform Using A Telephone Number As A Common Subscriber Identifier (14087768)
Projects
Kloc.me – beautiful portfolios for developers
Advisor
The Austin Technology Incubator
SXSW Interactive
Various startups
Back in 2007, I had this vision on Mobile Coupons and Payment Vision (too early to market back then)
---
Specialties: Product innovation, product development, product management, end-to-end software design & development, Java coder, HTML5/CSS/JS, all things Mobile, Cloud-technologies, operations, go-to-market, technical papers and articles.
Contact me if you need help with anything Mobile…
---
Background
I started working on mobile back in 1998 and it is great to finally see *the vision* being realized, in large part thanks to Apple and Google who helped shift control and focus into the ecosystem, open systems, the developers and applications. The result has been a tremendous amount of innovation in a relatively short amount of time.
There are a couple of concepts or areas that have been driving and continues to drive my vision and passion for mobility…
1. The future of personal communications and computing is the mobile handset. Part of this future is the integration with local handset capabilities and sensors and the services on the web (the cloud). Part of this future is about leveraging the hidden information found in our actions and interactions, in our surroundings, in our mobile context. In this vision, mobile handsets will play a key role in the interactions with the physical world around us, facilitating information discovery and communication with others.
2. "The mobile handset is, by its own nature, a social artifact; an object made and used by people to connect with people. This is the reason why the next big development in mobility and related services involves social software in some form or fashion, to enable better ways to find, communicate and share with friends and family, to learn about our surroundings, and to consume information. And the mobile handset is at the center of this." I call this People-centric mobile computing. People-centric mobile computing is a user-centric approach to mobile software design but with emphasis on communication (people), the user's context (such as places and time), and the interactions with "things" around us. It is about the Internet of People, Things and Places… of everything everywhere and the information within.
What have been seeing is the convergence of the three key areas of mobile; converging over the last decade: 1) the mobile lifestyle where the mobile handset is such an important/personal (social) gadget, part of our daily lives, 2) the advanced smartphones that provide applications both web and native as never before and 3) the advanced, faster, more reliable and accessible networks that allows for always-on connectivity — all converging closer with business models at the center that promotes a healthy ecosystem.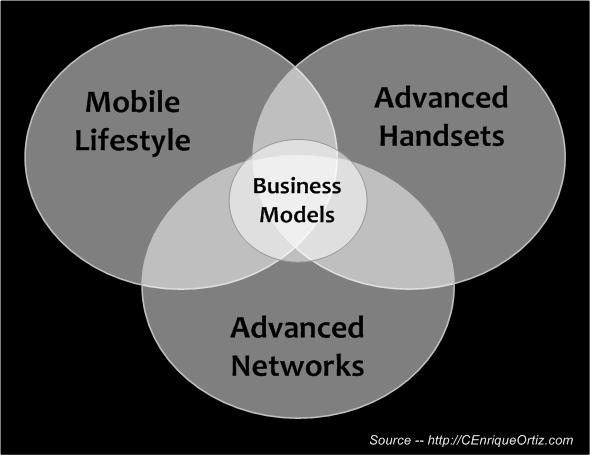 In this ecosystem we have consumers and we have businesses, some that focused on creating handsets, others on networks, while others focused on software services (platforms) and applications. All benefiting — from the consumers via improved experiences and services, to businesses via the ecosystem business models. It is this convergence that have enabled the momentum and ecosystem that we are currently experiencing.
Thanks for visiting…
---
My Info
* Blog | http://MobilityWeblog.com
* Twitter | @eortiz
* Mobile: +1.512.410.0236
* About Me (CEnriqueOrtiz.Me)
* Email: "enrique.ortiz at gmail dot com" or via SMS/text message by scanning the QRCode below: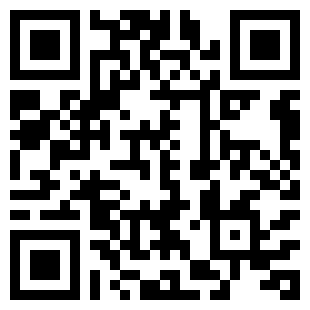 You'll need a QR reader installed for scanning; below are some readers:
For legal stuff, see my Legal page.
---
Some Interviews
(Pardon me if some of the links need update — you know, the web moves, at times links break)
---
Enrique Jamming at Zilker Park. – Spread the Jam!